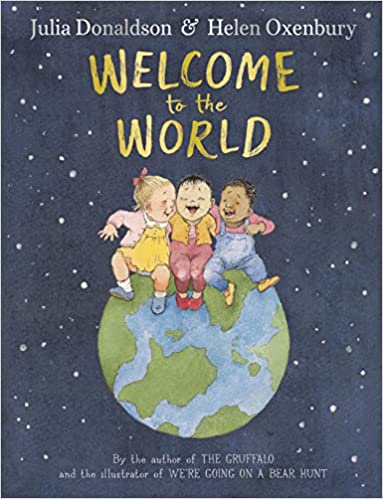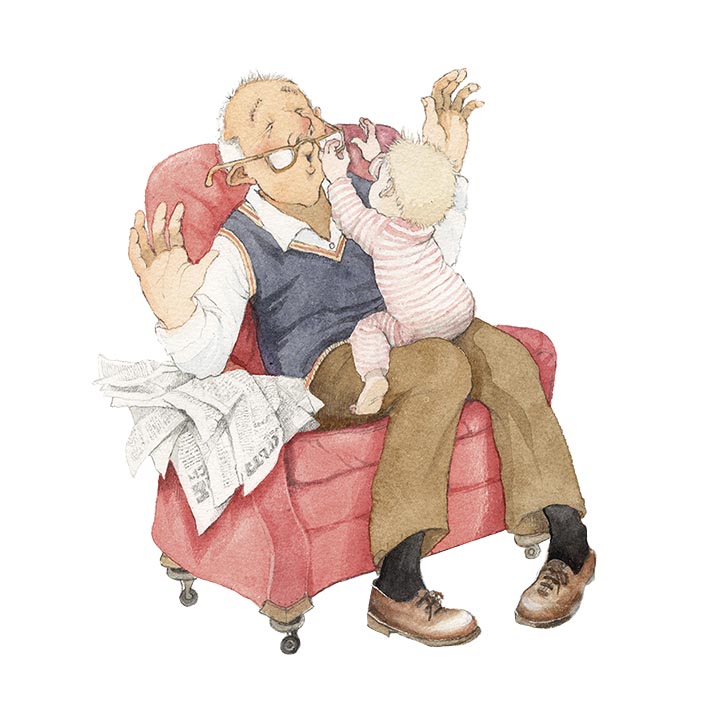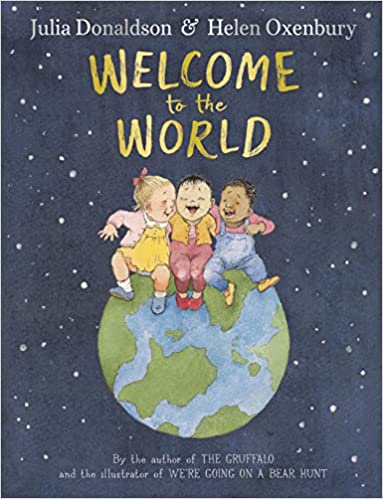 Welcome to the sounds. Welcome to the shapes.
Welcome to the strawberries, the apples and the grapes.
Welcome to the colours, yellow, red and blue
And the baby in the mirror who looks a bit like you.
This beautifully illustrated celebration of first experiences is the perfect gift book for any family with a new-born baby.
| | |
| --- | --- |
| | Julia says ... |
I got the idea for this book when I was doing a signing after a show and someone asked me to write "Welcome to the World" inside a book. I have so many memories of my own children's first year of life, and now that I have grandchildren I'm once more sharing the delight that infants take in the world around them, from familiar faces, necklaces and wooden spoons to rides in the supermarket and feeding the ducks. I've noticed that babies, and older children too, love seeing pictures of babies, and to my mind no one can draw babies better than Helen Oxenbury, whose warm-hearted and detailed illustrations so perfectly complement my text.