I started writing songs when Malcolm and I were students and busking in France and Italy. I wrote one in French, whose chorus could roughly be translated as "You are French, We are English, We will sing for you if you give us your money", and another in Italian, all about pasta. This has very recently been published as a picture book by an Italian publisher, with really witty illustrations by Nila Aye.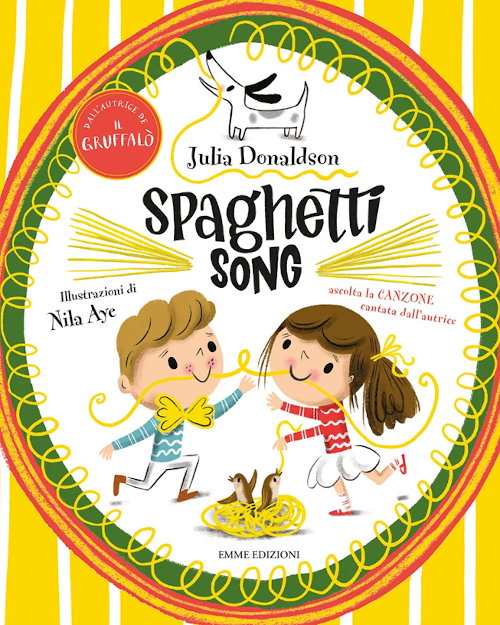 You can hear the song on the Italian publisher's website.
When our student days were over we were keen to carry on performing and we managed to get various gigs. I would write songs for the occasion: there was one about teeth for a dentists' conference, and one about hats which we sang at the Covent Garden Hat Fair.
In Brighton, where we bought our first house, we started singing in folk clubs, which led to a lot more song-writing – on subjects ranging from a truffle-hunting pig to the London-to-Brighton car run.
Sometimes I would write and perform a topical song on radio or television. There was one about an Olympic Games for ladybirds, and another inspired by the Guinness-Distillers takeover bid.
While still in our twenties we produced an album of songs called First Fourteen, and many years later we recorded fourteen more songs, which became Second Fourteen. Both of these can be ordered through the Steyning Bookshop. You can find out more by clicking on the album covers below.