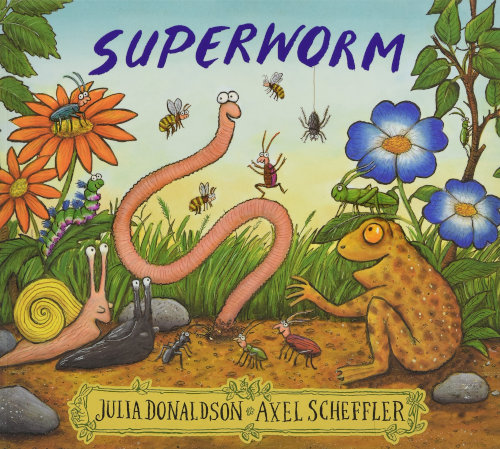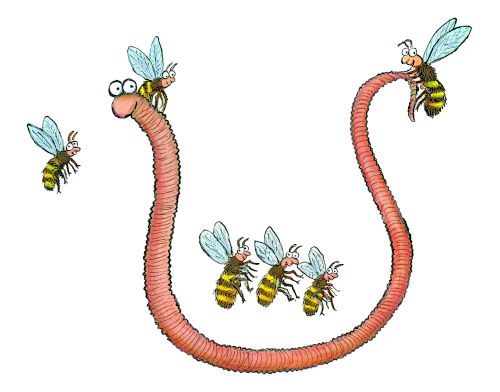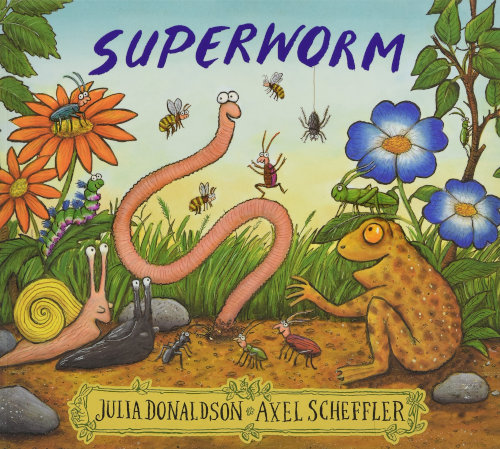 Superworm is super long.
Superworm is super strong.
Watch him wiggle, see him squirm.
Hip hip hooray for Superworm!
"The energetic worm will keep audiences squirming with pleasure" – The Observer
"A word lover's delight in rousing, rhyming verse" – The New York Times
"It's the sheer imaginative tour de force of Donaldson's jaunty rhyming narrative and Scheffler's brilliantly funny illustrations that will have this book wriggling into your affections. Another winner"  – The Herald
| | |
| --- | --- |
| | Julia says ... |
Axel is brilliant at drawing bugs and had sneaked a lot of them into the pictures of our previous books together – so I decided to write a story all about them. Also, I thought it was time to create a real villain – Wizard Lizard is definitely not a loveable rogue, and Axel has made him look really frightening.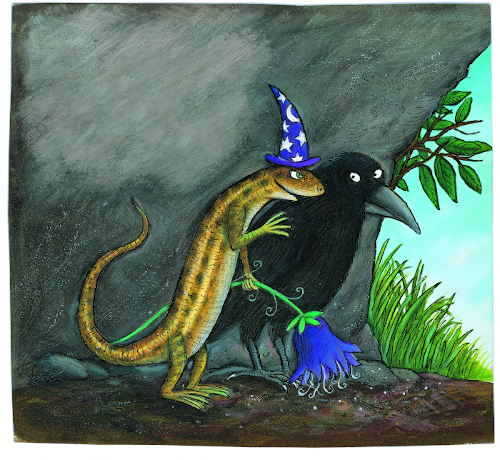 There is also a Superworm song, which is included in the audio version of the book by Imelda Staunton and which was one of the items in my stage show "The Gruffalo, the Witch and the Warthog".
It's exciting that Superworm is going to be made into a film by the great people at Magic Light, which is to be shown on television in the winter of 2021.

Superworm won the German Buxterhuder Kälbchen Picture Book Prize 2013 and the Red House Children's Book Award for Younger Children 2014.