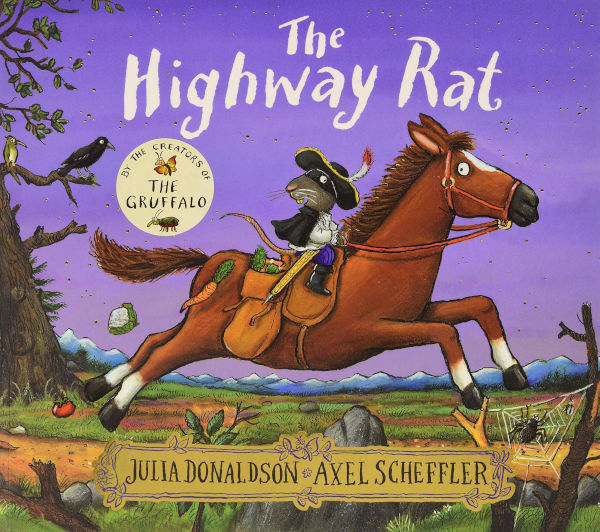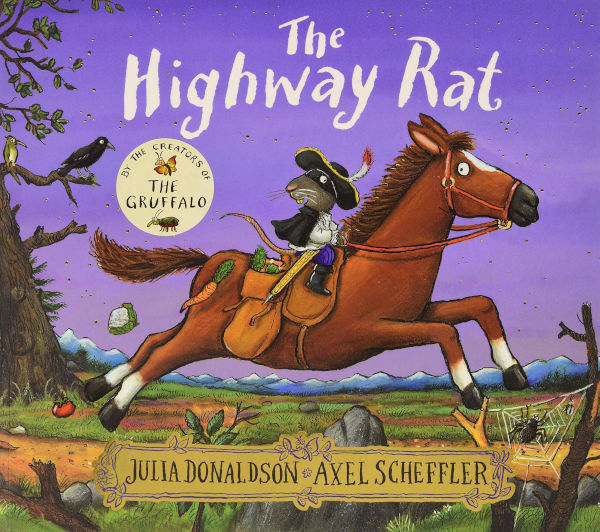 Give me your buns and your biscuits!
Give me your chocolate éclairs!
For I am the Rat of the highway,
and the Rat Thief never shares!
"Donaldson's ear for rhyme is unequalled, and Scheffler's busy, funny illustrations make this ideal for reading aloud with lots of voices and chances to join in" Daily Mail
"Julia Donaldson and Axel Scheffler are both on top form here"  The Telegraph
| | |
| --- | --- |
| | Julia says ... |
This is a partcular favourite of mine. Although the Rat is such a rotter, I can't help having a soft spot for him. The rhythm is based on a poem I enjoyed at school – "The Highwayman" by Alfred Noyes.
I really like the animation made by Magic Light for Christmas 2016 and went on to win a BAFTA the following year. Here is a still from that film.