Charlie Cook's Favourite Book
Charlie Cook's Favourite Book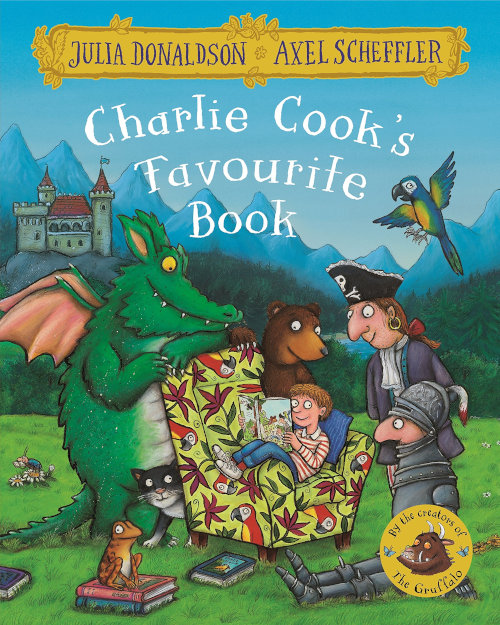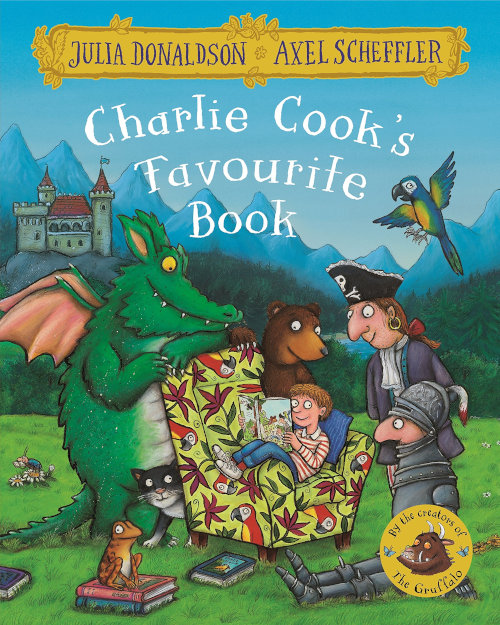 A book-within-a-book-within-a-book-within-a-book . . . complete with pirates, ghosts, knights and aliens.
"A glorious celebration of books and reading" Scotsman
"Younger readers will delight in the drama of Donaldson's vivacious rhyming text and the panache of Scheffler's illustrations." Guardian
| | |
| --- | --- |
| | Julia says ... |
There are eleven different books in this story, and my first idea was to have eleven different illustrators – one for each book-within-a-book! But the publisher thought that would be too complicated, and Axel has done a great job making each book look different.
Can you spot the differences between these two pictures of Charlie Cook in his sitting room? (One comes at the beginning of the book, the other the end.)