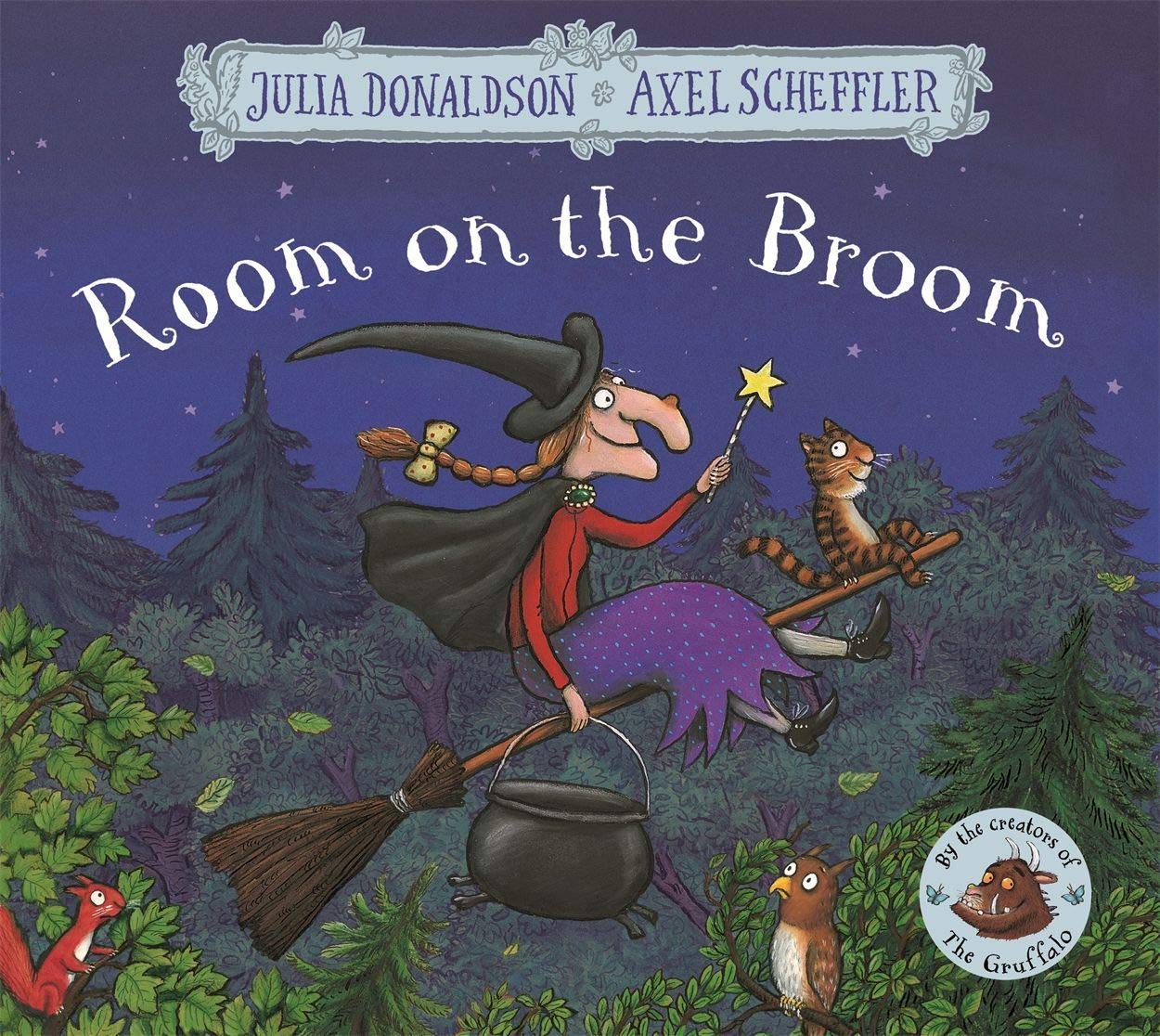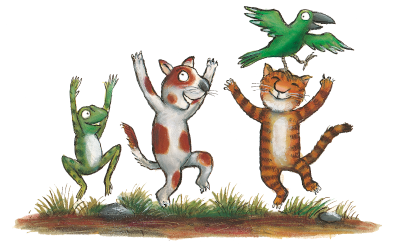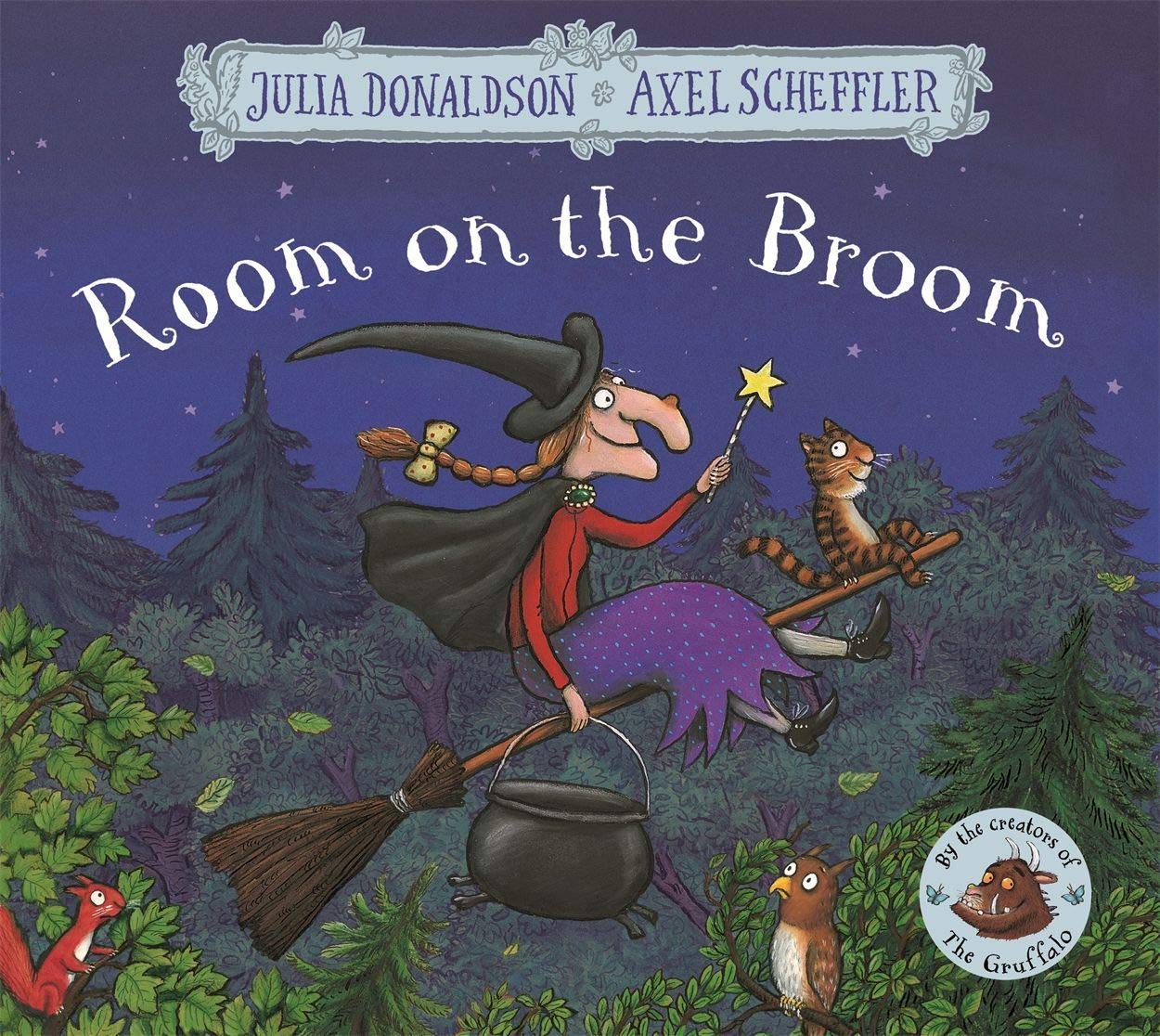 How the cat purred and how the witch grinned
As they sat on their broomstick and flew through the wind.
But how many passengers will one broomstick take? And what about the dragon who fancies "witch and chips" for tea?
"Julia Donaldson and Axel Scheffler have come up with another gem… we loved it." The Independent
| | |
| --- | --- |
| | Julia says ... |
I wanted to write about a witch, and I asked myself, "Why do witches always have a cat? Why not some other animals as well?"
I imagined the witch to be quite young-looking but very untidy, so at first when I saw Axel's sketches of a neatly-dressed old hag I was a bit taken aback. But now I can't imagine the witch any other way.
Sometimes I think about doing a sequel . . . maybe Groom on the Broom? But it hasn't happened yet.
I have written a Room on the Broom song though, which you can listen to on streaming platforms such as Spotify.
Here is a picture of me acting the witch in our stage show "The Gruffalo, the Witch and the Warthog".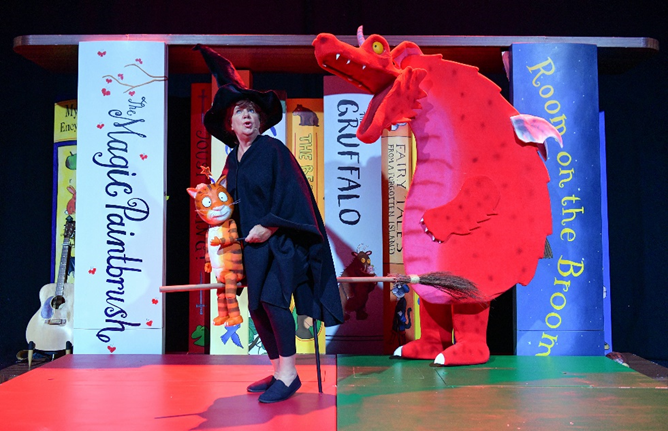 The book was also made into a play by Tall Stories and into an animated film by Magic Light, which was shown on BBC TV at Christmas 2012. The animation was nominated for an Oscar in 2014!

Room on the Broom has won 6 book awards (Scottish, Sheffield, Stockport, Norfolk, Blue Peter and Mumsnet).
The audio version, voiced by Josie Lawrence, which includes the Room on the Broom song, won the Spoken Book Award for the best audio for 6 and under.