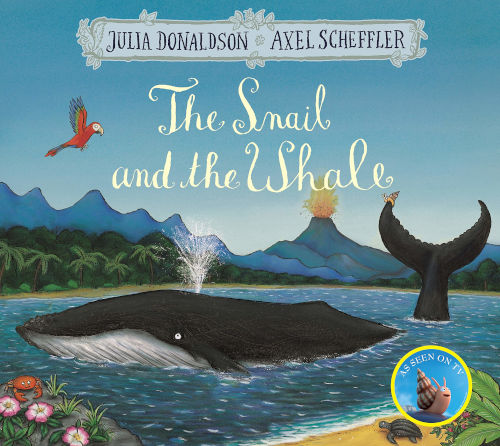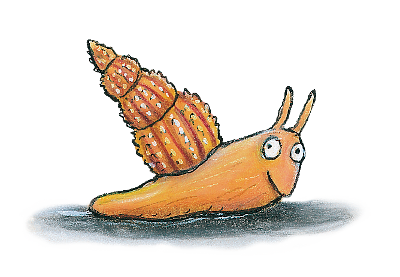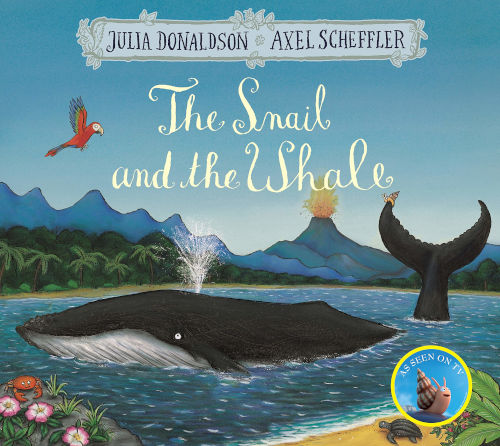 The sea snail slithered all over the rock
And gazed at the sea and the ships in the dock.
And as she gazed she sniffed and sighed.
"The sea is deep and the world is wide!
How I long to sail,"
Said the tiny snail.
"Bold and brilliant, wise and wacky."  The Times
"A joy to read aloud" The Guardian
| | |
| --- | --- |
| | Julia says ... |
This is one of my favourites out of all the books I have written for Axel Scheffler to illustrate, perhaps because I feel I have captured something of the soulful whimsy of the Edward Lear poems I enjoyed as a child.
I decided to write a sea story because Axel had previously told me he was getting fed up drawing trees and stormy skies (although actually there is one stormy sky in the book).
Talking of Axel, here's a picture he drew on an envelope for me of a Snail-and-Whale hat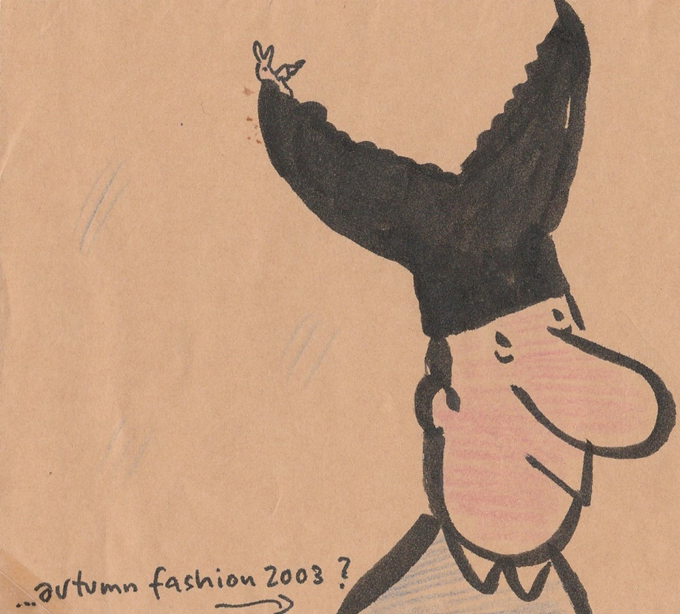 I'm delighted that The Snail and the Whale has been made into a play by Tall Stories and into an animation by Magic Light.
There's also a song, which has now been professionally recorded and is available on streaming platforms such as Spotify. You can hear a more homespun version by clicking here to see Julia and Malcolm singing The Snail and the Whale song.

The Snail and the Whale won the 2004 Early Years award for the best pre-school book, the 2005 Blue Peter award for Best Book to Read Aloud, and the 2007 Giverny award for Best Science Picture Book. The audio version, which includes The Snail and the Whale song, won the Spoken Book gold award for best audio for 6 and under.
The Magic Light animation of The Snail and the Whale won 2 BAFTAs in 2022 – for best animation and best director.